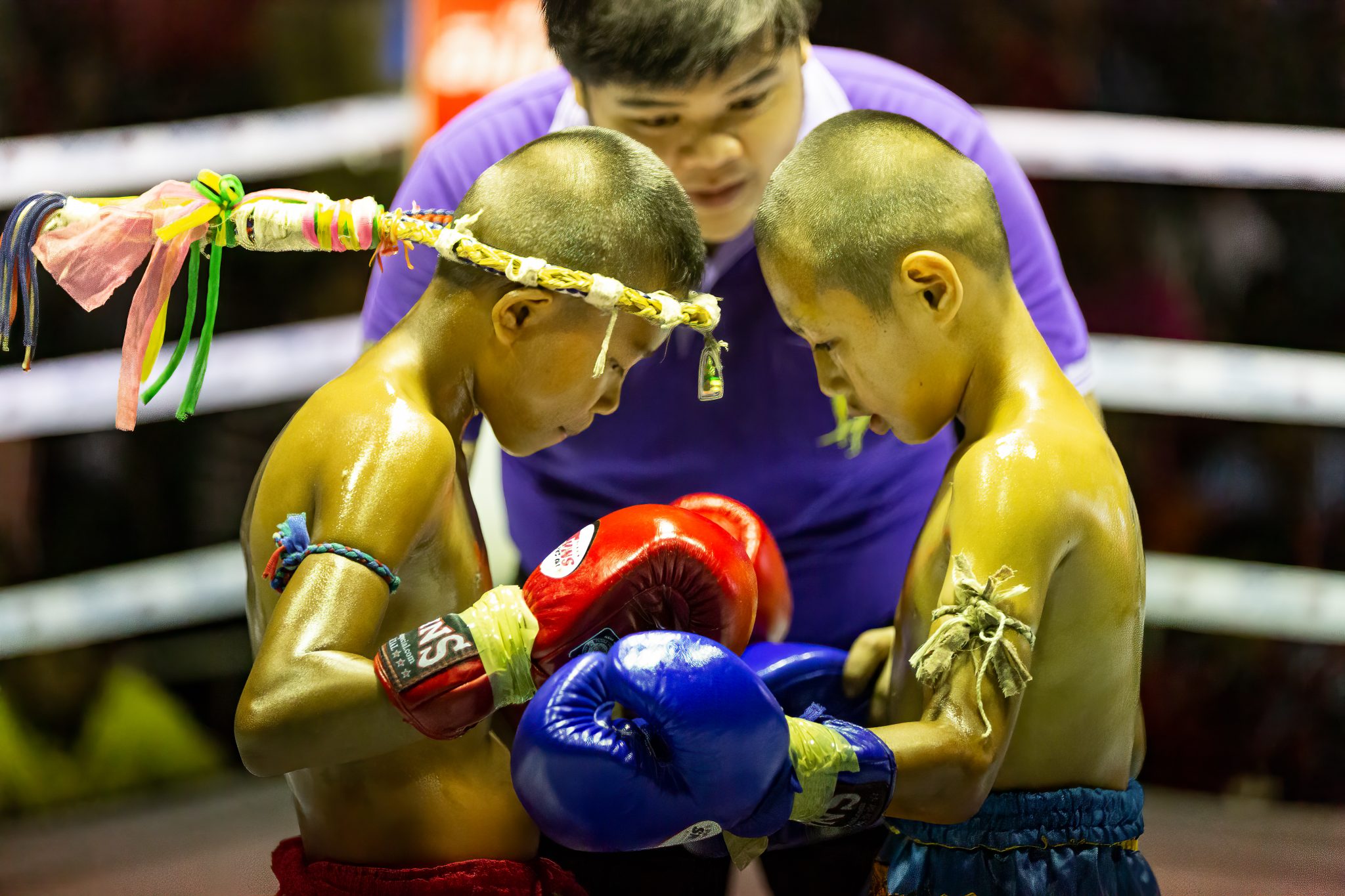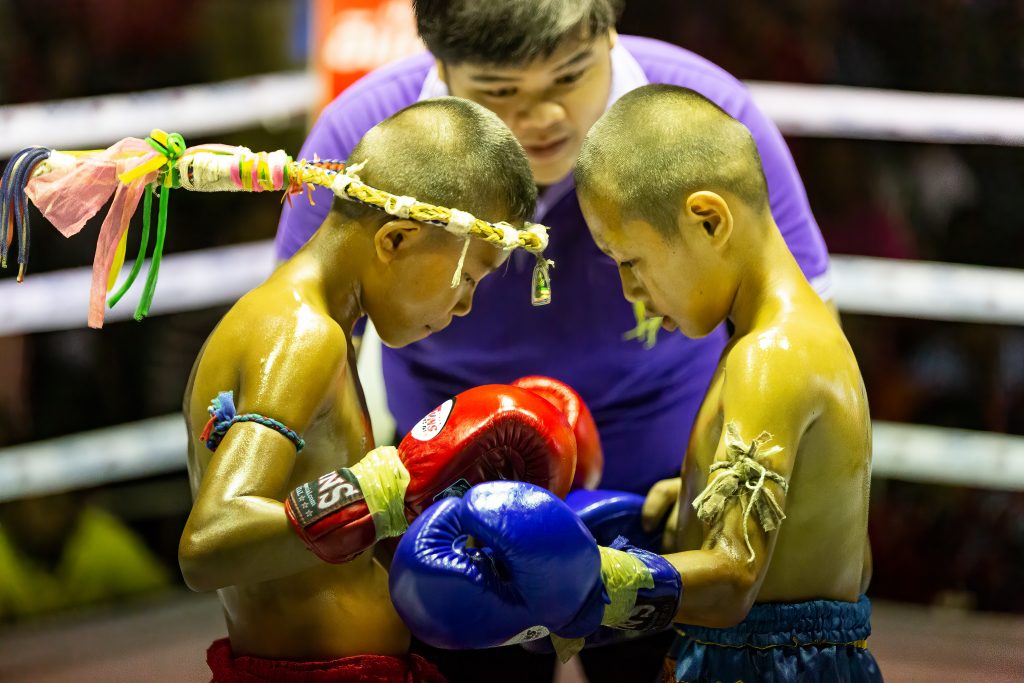 There weren't many things to do in my village when I lived in rural Thailand. I could drive to the mall in Korat or hang out at Khao Yai National Park but they were both hours away from where I lived. However, there would be a Muay Thai kickboxing match set up at one of the local temples about once a month. The fights would be combined with a fair or carnival and it would be packed with people selling food and crafts. It was definitely one of the better options to do around town compared to other weekends. One of my favorite times was at the Wat Banrai in Dan Khun Thot, about 30 minutes from my house. There were some undercard and children fights scheduled as well as the main event fights. I figured it would be an excellent time to try to photograph some Muay Thai fights.
Training Gym
Earlier that day I went to a small Muay Thai training facility not far from my house. A couple of girls I worked with offered to take me to see some of the fighters training before the events later that night. They were taking some lessons at the same training facility and told the owner I wanted to come and take pictures, which he was happy to let me do. We arrived at a small outdoor training area with the very basics for a workout. Weights, a punching bag, a ring area, and that was about it. It definitely had that gritty feel to it which probably made for tougher fighters.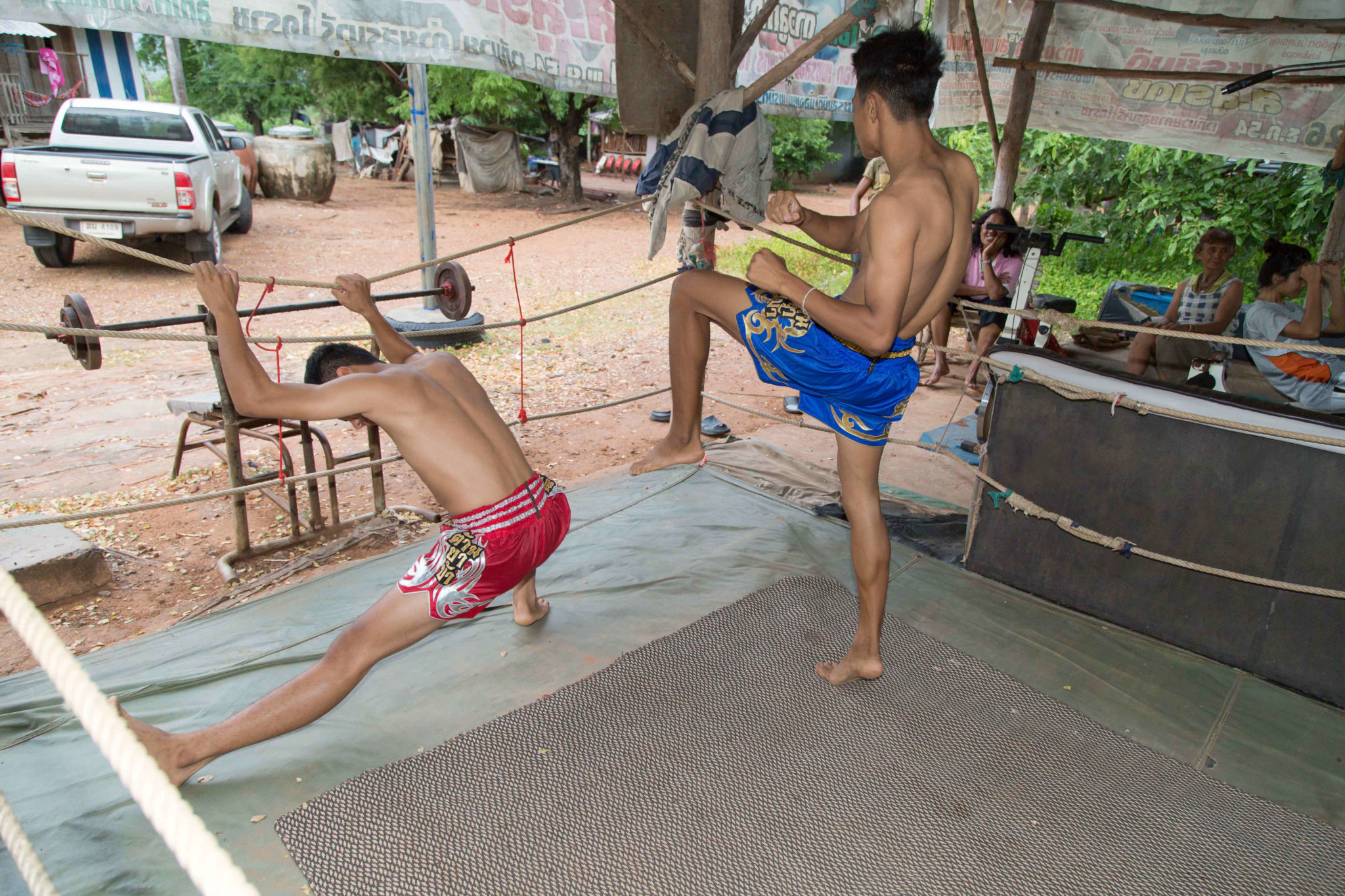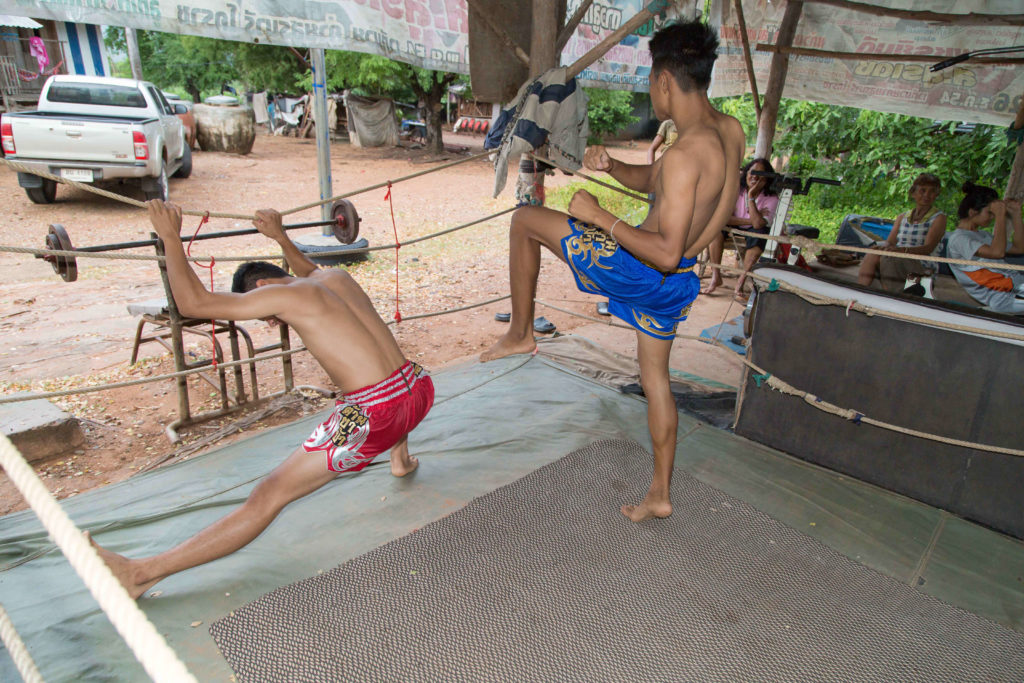 There were two young male fighters working out when we arrived. I'm not sure if they were related or not but they look to be no more than fifteen or sixteen years old. There was also an older guy coaching and working out with them. He was wearing pads and holding the punching bag while shouting instructions. He looked like an ex-fighter and this was probably his gym. They were mostly working on punches, kicks, and stretches while getting massages. I could tell they had been fighters for a while. One of the boys had been fighting since he was 8 years old, and it shows. I was really excited to see them in action later that night. After hanging out for a couple of hours, we said our goodbyes and left to get ready for the fight later.
Dan Khun Thot
I arrived at the Wat Banrai in Dan Khun Thot ready to photograph some Muay Thai fights. The place was packed with spectators and families playing games and eating food. There were vendors selling clothes and a few basic carnival rides available mostly for the children. I made my way to the ring to find a good spot to get the best photos.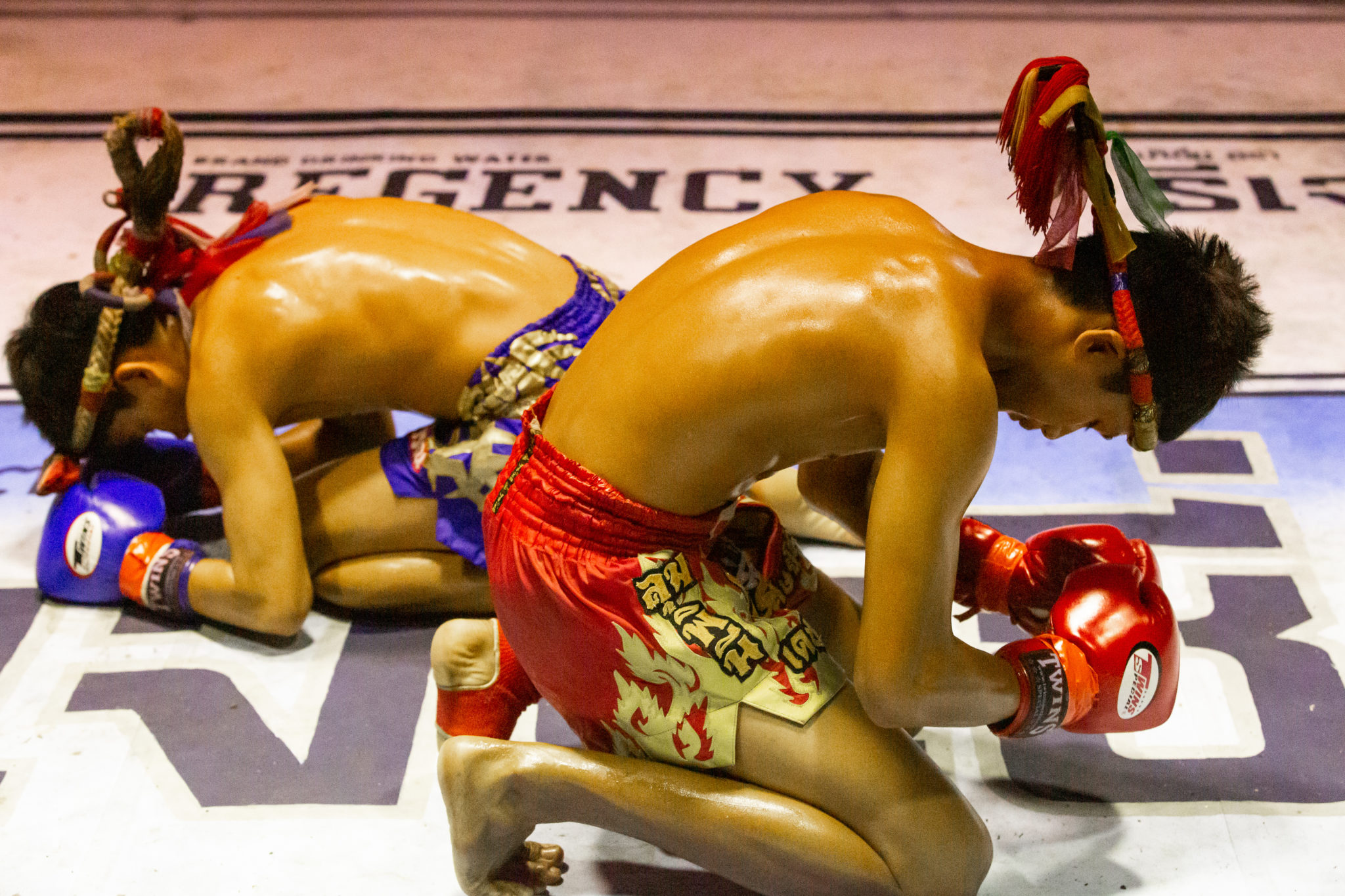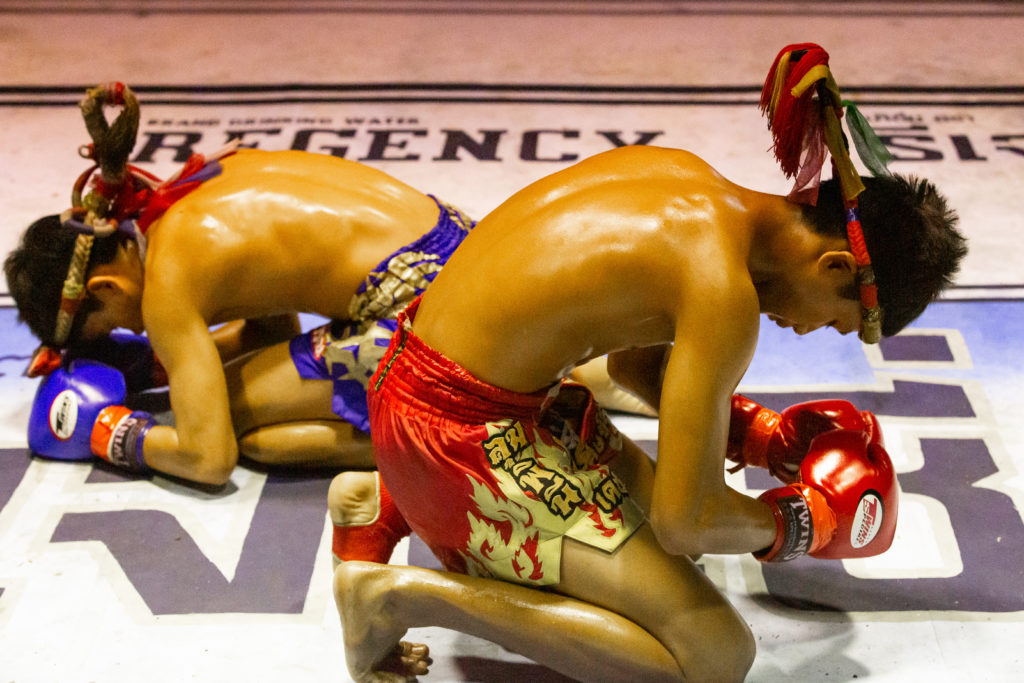 There was loud, almost deafening music that played nonstop during the matches. All of the fights started with a ceremonial dance known as the wai kru ram muay, or wai kru. Each fighter did it before the match as a way to show honor and respect to their parents, teachers, and ancestors. After the wai kru, their headgear was removed and the fight began. Open gambling was taking place from the spectators in the audience with the bookies taking bets between each round.
I appeared to be the only photographer there, which allowed me to move around freely and get some great shots. The lighting was bright enough in the ring that I didn't need an external flash, but I had one just in case. I used a two-camera setup with a 16-35mm wide-angle lens on the 5D, a 70-200mm telephoto lens on the 7D, and a 24-105mm lens to get some in between shots.
I was able to meet up with the fighters that we met earlier in the day at the training gym. They both won their matches. One by knockout and the other by decision. The fighters that fought ranged from young boys to adult men. I stayed for about four or five matches before I left.
Pak Chong
Another one of my favorite times photographing Muay Thai fights was in Pak Chong. About an hour from my house, a fight was scheduled at another temple. I took some lessons learned from my first fight to help me get better shots this time around. The environment was about the same as last time. Carnival rides and games with vendors selling clothes and food.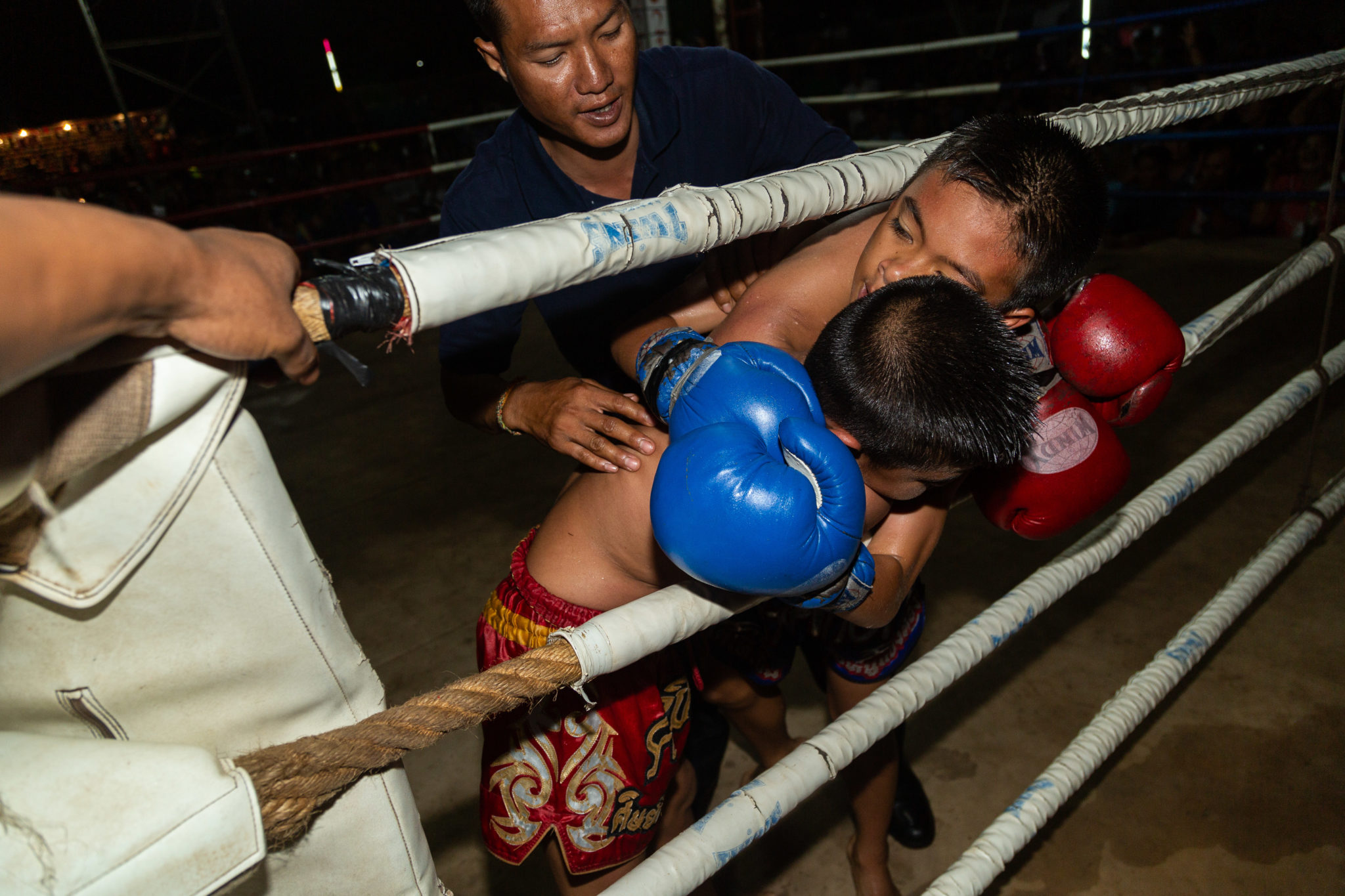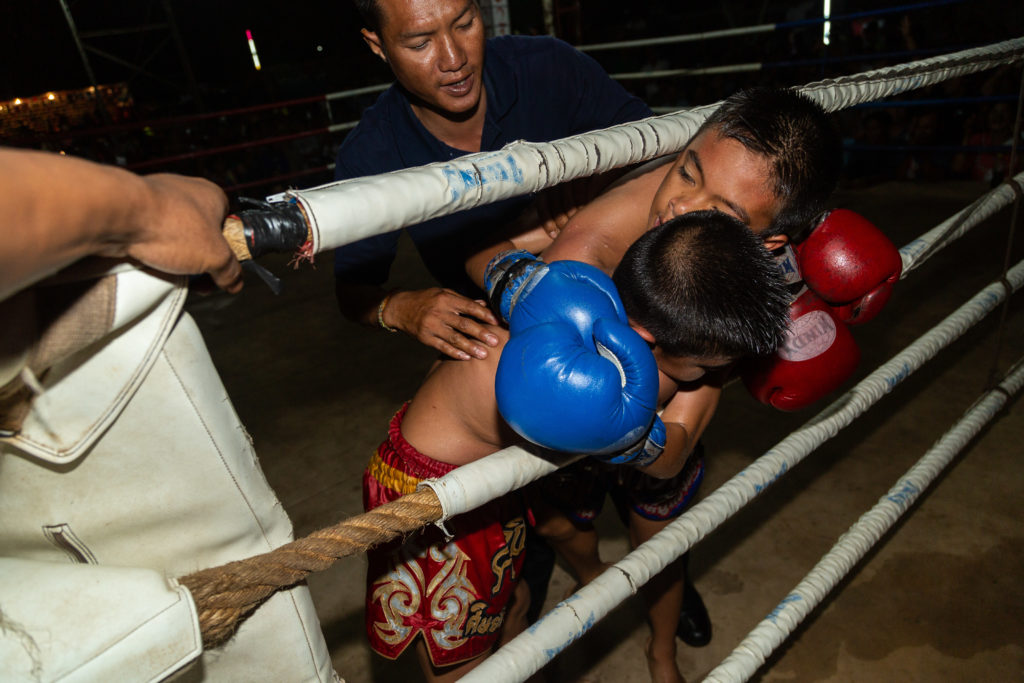 When the fight started, I was photographing in the back of the tent. Then a man directed me to the ringside area. I'm not sure who this guy was but he seemed to be someone in charge and wanted me closer to the fight. I already stuck out like a sore thumb and I'm sure the two cameras I had hanging off me only drew extra attention. I guess he thought I was with the media or somebody important. Of course, I accepted and the man took me right to the ringside.
Ringside
I could already tell that my shots would be better than last time in Dan Khun Thot. There were more girls' and children's fights and now I can see it all up close. I tried to move around the ring to stay out of the way but keeping my balance on the outside of the ring while photographing was difficult and it took some time to adjust to looking through the viewfinder while tracking the fighters. Sometimes they were far away while I was photographing but quickly moved towards me, which was difficult to adjust to. One time I almost fell off the ring when the fighters stumbled toward me. I managed to grab the rope with one hand and still get the shot while falling away with the other hand.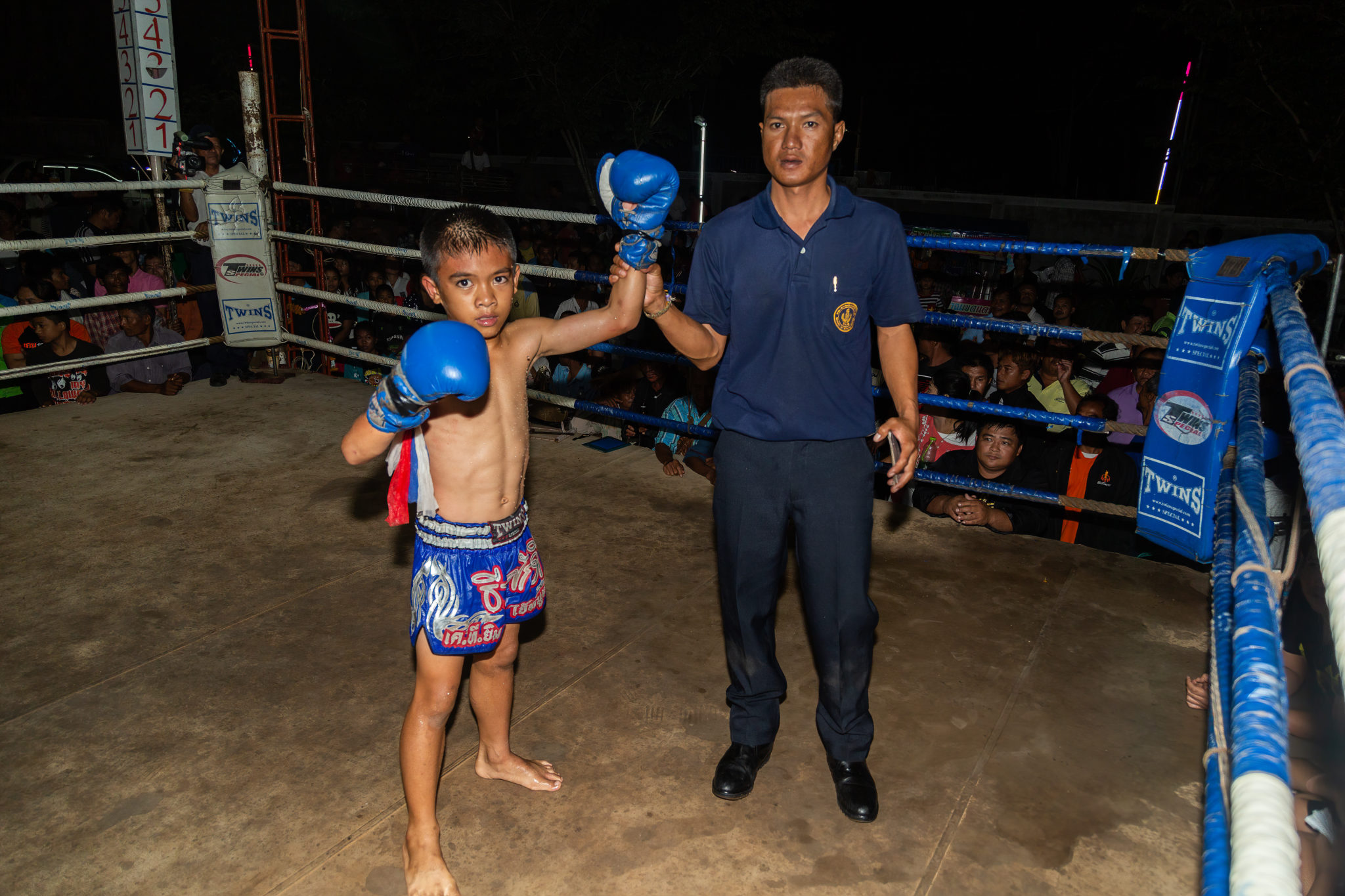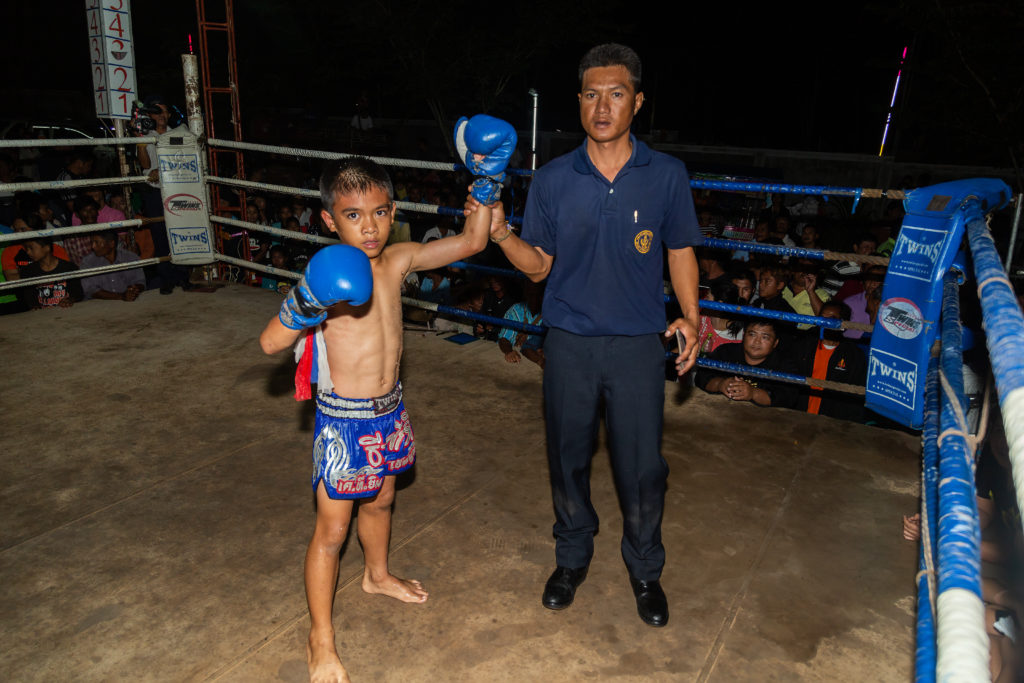 The referee and fighters also must have thought I was somebody important because, after each match, the referee would stand in front of me with the winner's hand up. Then the winner would do another pose just for me which allowed for some excellent shots. I did notice one other local Thai photographer but he didn't seem as involved in the fight as I was.
Moral of the Story
Sometimes I didn't have the energy or desire to venture out and try new things. All the stares and attention can be too much when I just wanted to relax. Over the years, I've learned to use it to my advantage and make the best of the situation. This was one of those times. I believe that because I stood out so much, people assumed I was someone important. They gave me access to get ringside photographs as well as access to the training and fighters-only areas. If I had convinced myself not to go, as I had other times before, then I would have missed a golden opportunity to get close-up exclusive Muay Thai fight photos. I never planned for any of this to happen. I just showed up and went with the flow and it worked out for me.
Photo Breakdown #9 with Kendrix Thomas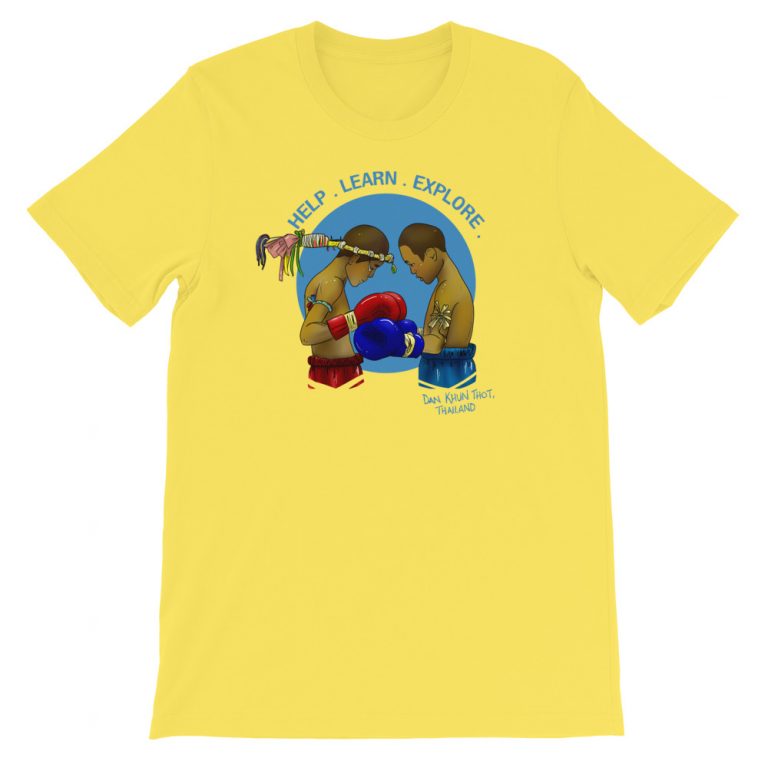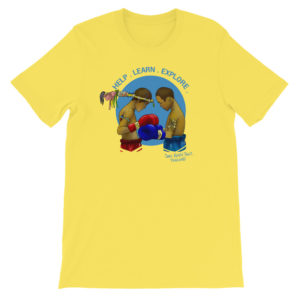 Click here for my exclusive Muay Thai-themed t-shirts.