My first time visiting Africa was to the East African countries of Kenya, Rwanda, and Uganda, over about a two-month period starting in November. The East African Tourist Visa was only $100 and gave me 90 days of multiple entries between the three counties. Kenya seemed like it had more of what I was looking for, so I went there first.
Arriving In Mombasa
After spending some time in Nairobi and the Maasai Mara National Reserve, I decided to head down to Mombasa. I stayed at the Kenya Bay Beach Hotel on the north coast of Kenya. It was on the beach and I could see the ocean right outside my window. The service was good and the rooms were spacious with private balconies. Taxis were always right outside of my hotel, this made getting around Mombasa easy and affordable. One of the drivers I hired to drive me around, Paul, recommended I go outside the city if I want to photograph and see the real Mombasa. He told me he could take me to his old home village but it was far away. I offered to pay for the gas and we left early the next morning.
Driving to Visit the Kamba Tribe Village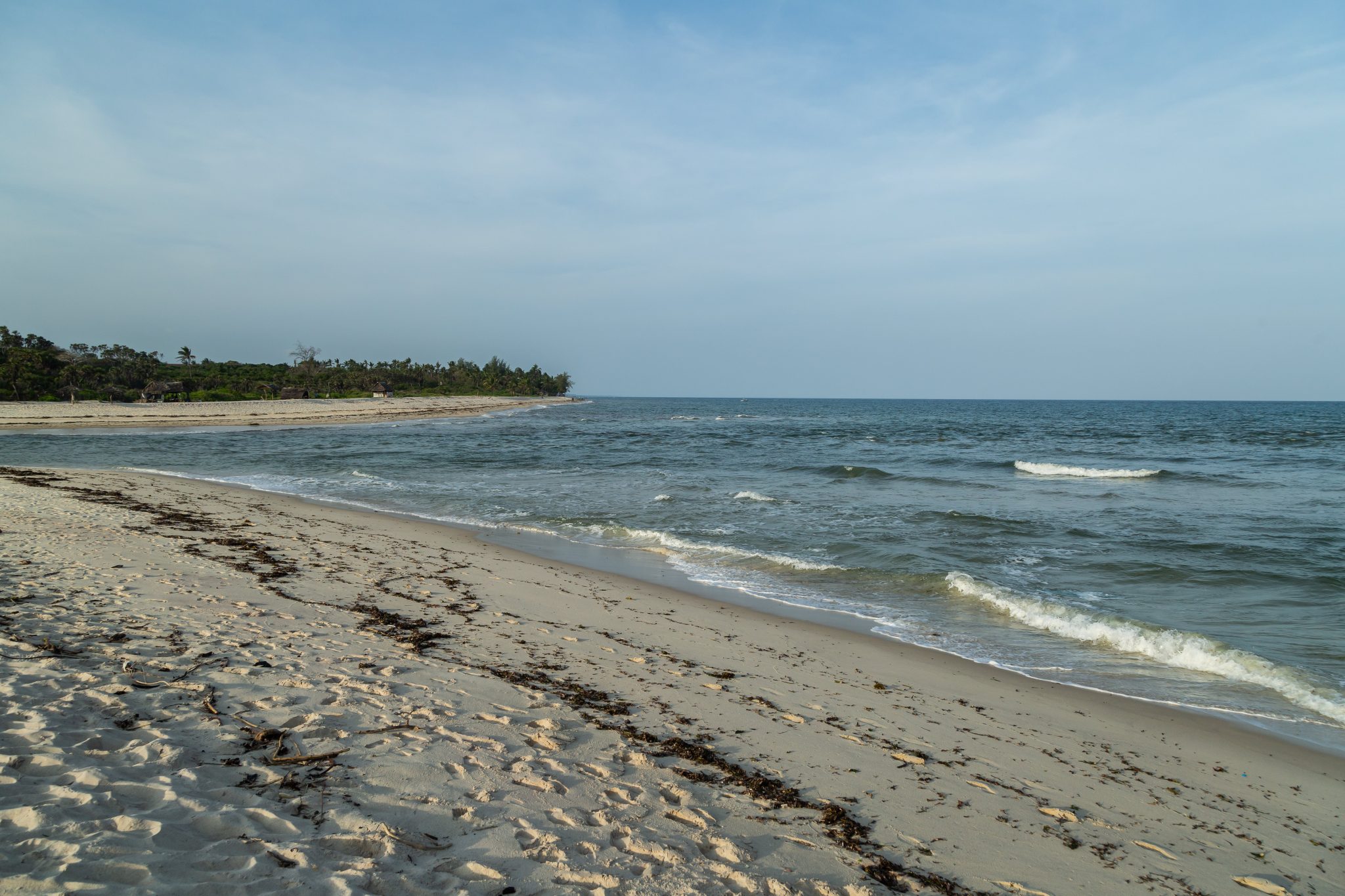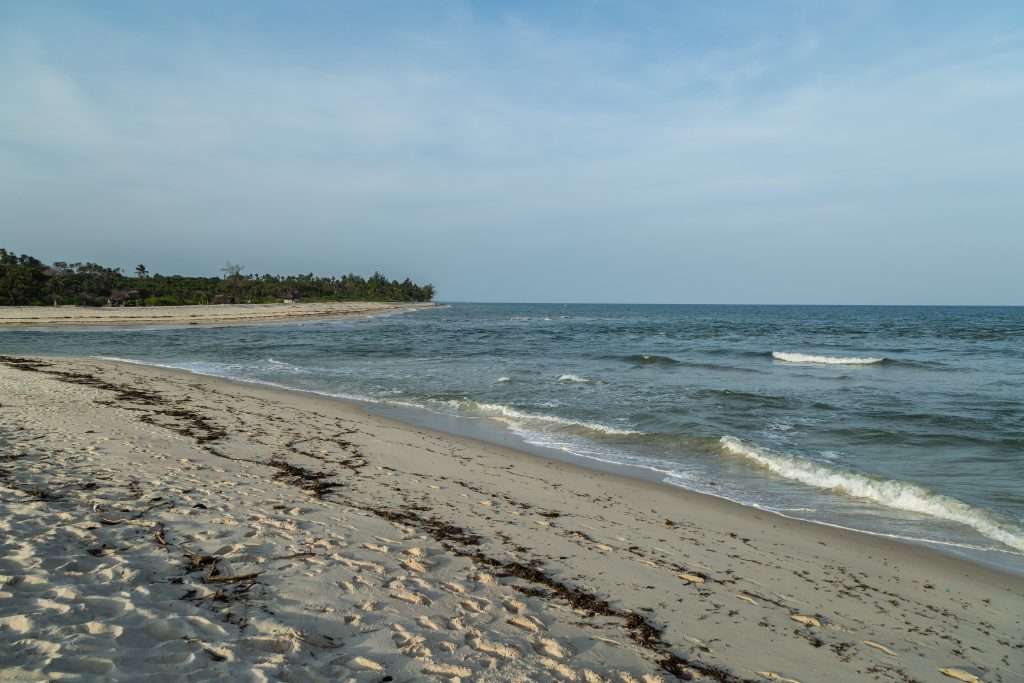 During the drive, he asked about my family and my life growing up in the states. He said he always wanted to go but couldn't afford it. He also told me about Kenya and his daily life. There were political tensions during this time because the elections were coming up soon. He explained to me the different political parties and what they stood for and why they disagreed. Those elections eventually resulted in the election of current President Kenyatta, who is the son of the former present, Jomo Kenyatta.
Paul continued to tell me about his tribe and village as he chewed on khat, a green leafy plant that he said gave him a buzz when he chewed it. He is part of the Kamba tribe, which is one of 42 tribes in Kenya. He tells me his sister and all of his family live in this village but he had to move to Mombasa to find work. The drive to the village took a few hours because of the traffic and the roads were in bad condition. Paul doesn't make much money as a taxi driver in Mombasa so he can't afford to make it back home to his village as often as he likes. I could tell by the way he talked about them that he was excited to see his family.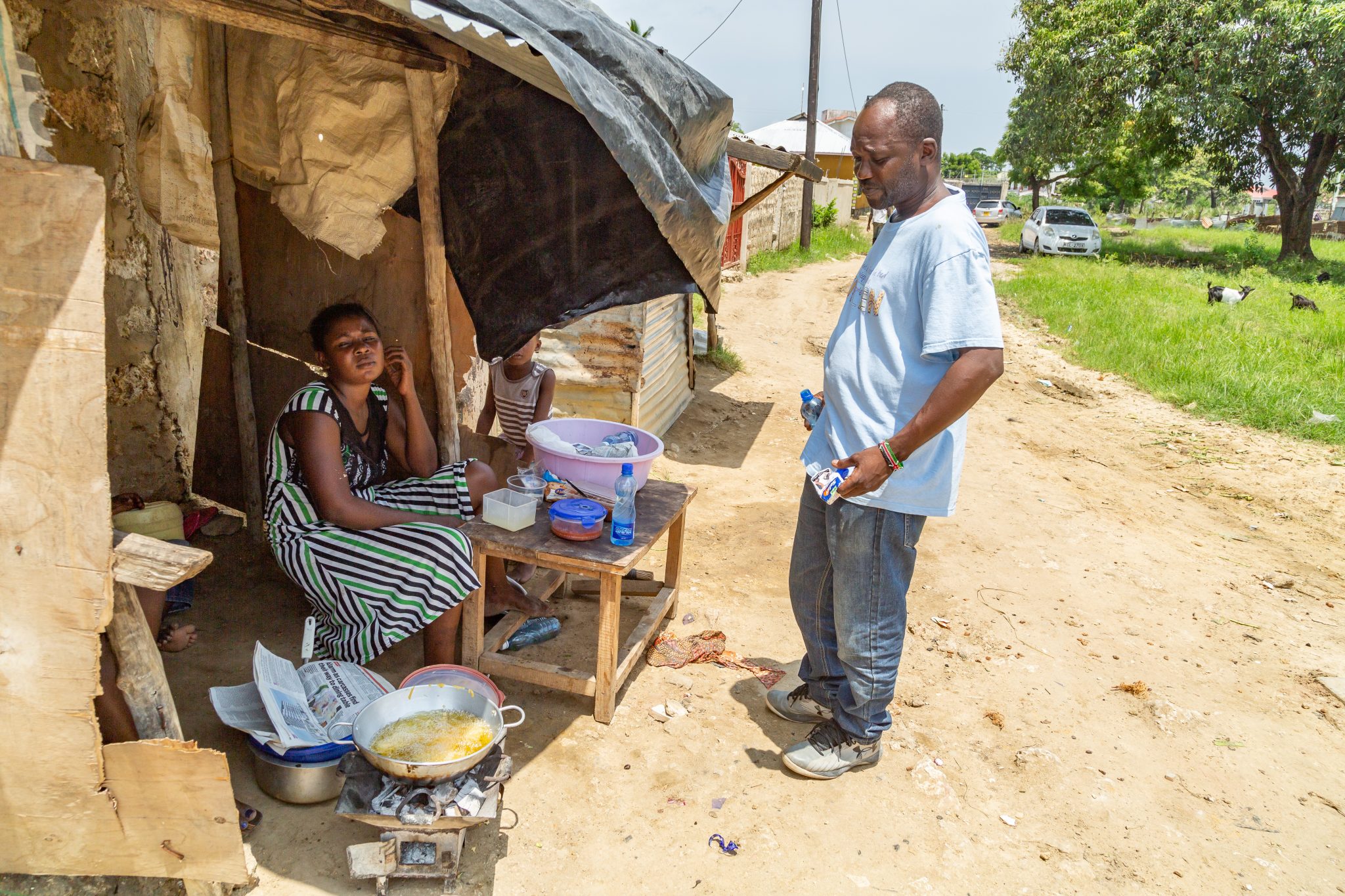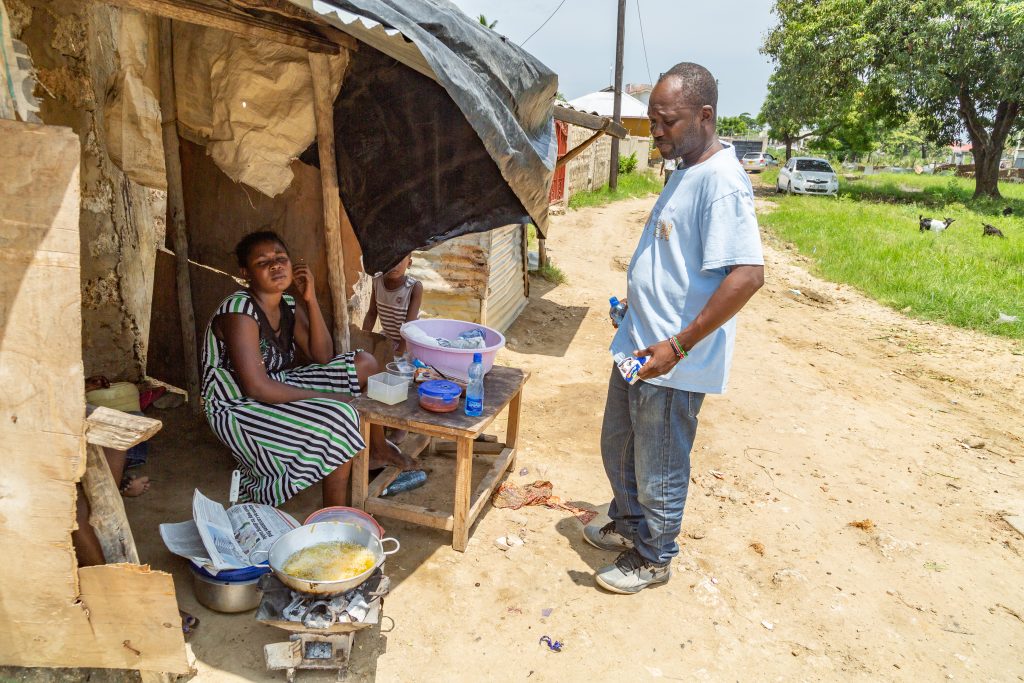 We finally arrived after about a three-hour drive. We walked around for a while until we found a lady cooking snacks. She was frying corn and potato cakes on the side of the road. Paul and I tried one. He loved it but it tasted like oily flour to me. We kept walking until we reached his sister's home.
Arriving at Paul's Sister's House
By this time some of Paul's Kamba tribe friends were walking and talking with us. No one knew he was coming to visit and were surprised to see him. He didn't say exactly how long it had been since he's seen his family but he kept saying it had been a long time. Paul knocked on her door and she started laughing as soon as she saw him. She was very happy to see him and they embraced as if it had been years since they last saw each other. They spoke a mix of English and Swahili so I wasn't understanding everything they are saying but I caught the vibes.
Paul's sister is the neighborhood liquor lady and she makes whiskey from corn to sell to the locals. We sat down and had some of her homemade whiskey when a young boy comes into the room. He and Paul were very excited to see each other. They were talking but I didn't know what they are saying. Paul tells me the boy is his son and he hasn't seen him for quite a while. He has been staying with Paul's sister while Paul is away working in Mombasa.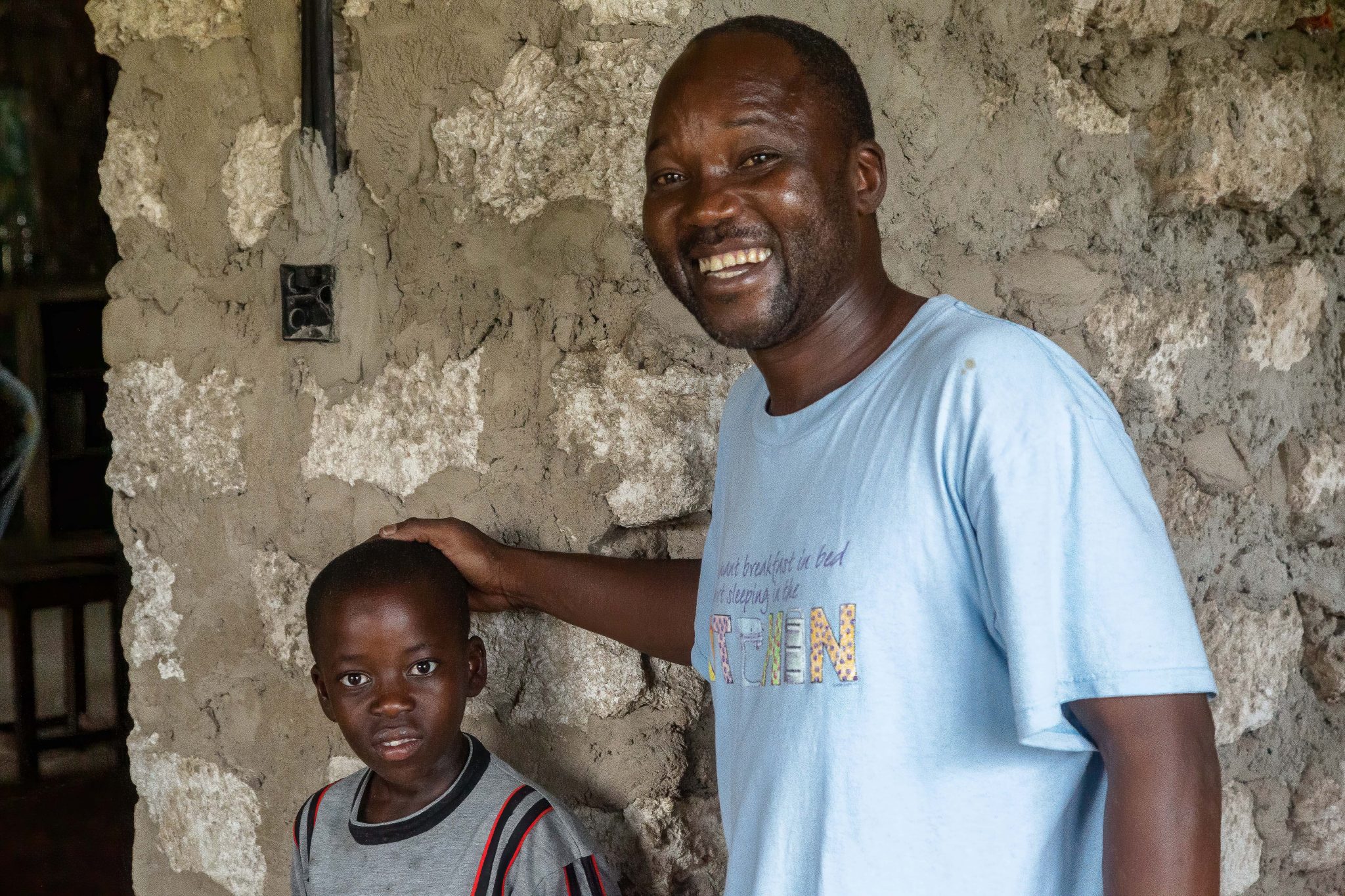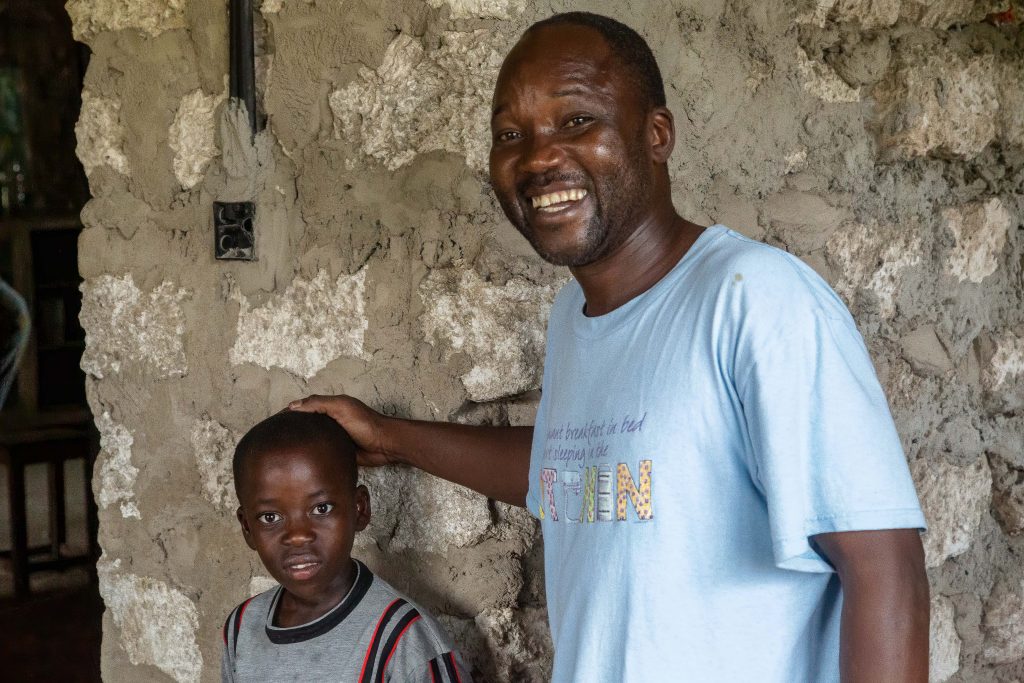 His sister, son, and friends are all asking the same question about how was he able to come back home. They all know it's expensive to come all that way from Mombasa. That's when he turns to me and explains to them that I am a photographer that paid for the drive to come and visit and he is showing me around his home and the area. They were very grateful and kind to me which made me feel even better about my decision to come all the way out there.
Paul's Friends in the Village
After leaving his sister's house, we continued walking around the village and meeting different people. It seems Paul knew everyone and they all were very happy to see him. He made sure to tell everyone that I was his friend and he was showing me around. We stopped by another one of his friend's houses, also of the Kamba tribe, and he introduced me to the family sitting outside. Seeing me surprised them and they couldn't believe I came so far just to take pictures. They could tell instantly I was a foreigner but would often say I looked Congolese or Ugandan. The children were the most fun and would follow behind us laughing and giggling. They weren't shy around the camera and would stop and pose any time I pointed the camera in their direction. This made for fun photos and I'm sure they remembered it as well.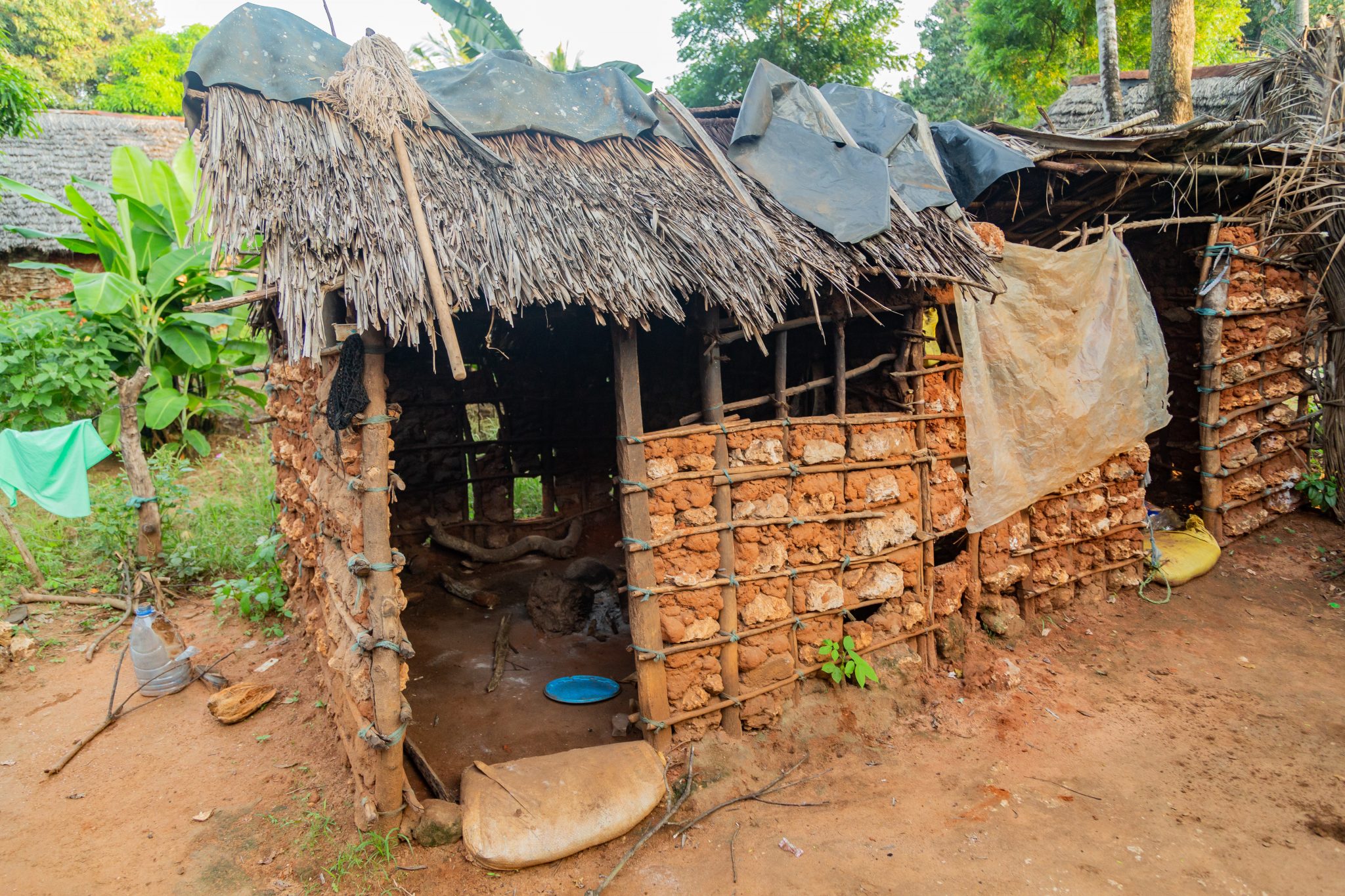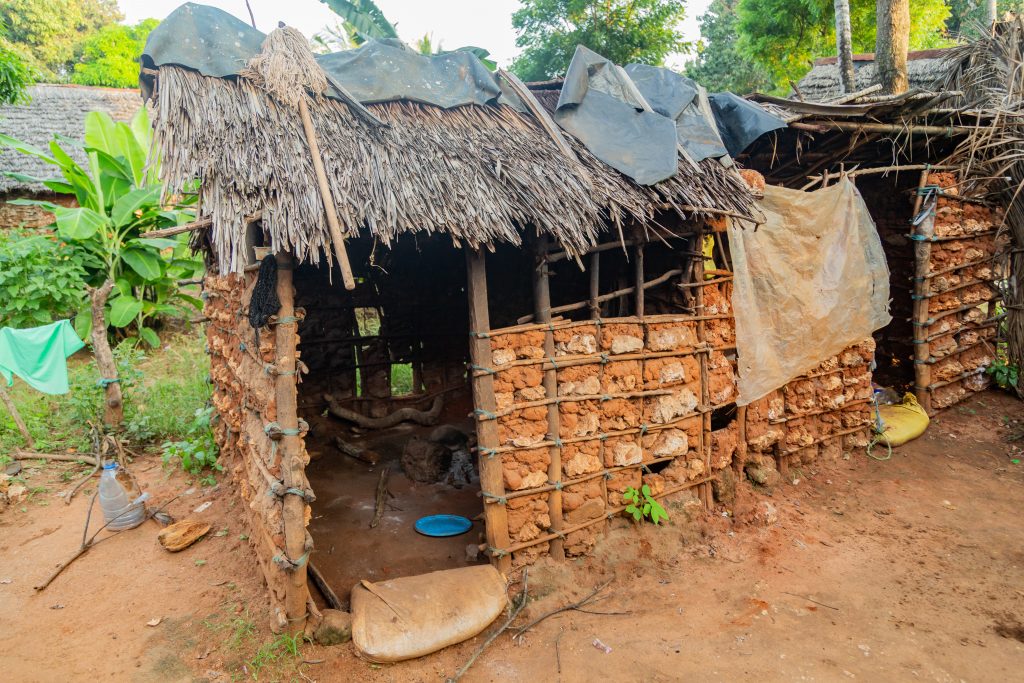 Paul tells me most of the people in his village are very poor and I can see as we walk around, that the people live a very simple life. They're in an isolated area with not many resources or options for work. Many of the houses were just sticks and mud with poorly thatched or rusty tin roofs. Paul's sister was fortunate enough to have a house made of stones and cinderblocks but the room where his sister and son slept was nothing more than a piece of worn-out foam covered in rags. Dogs and chickens roamed the yards and streets without any fences or boundaries. Trash was all over the place including in the streets and nearby streams.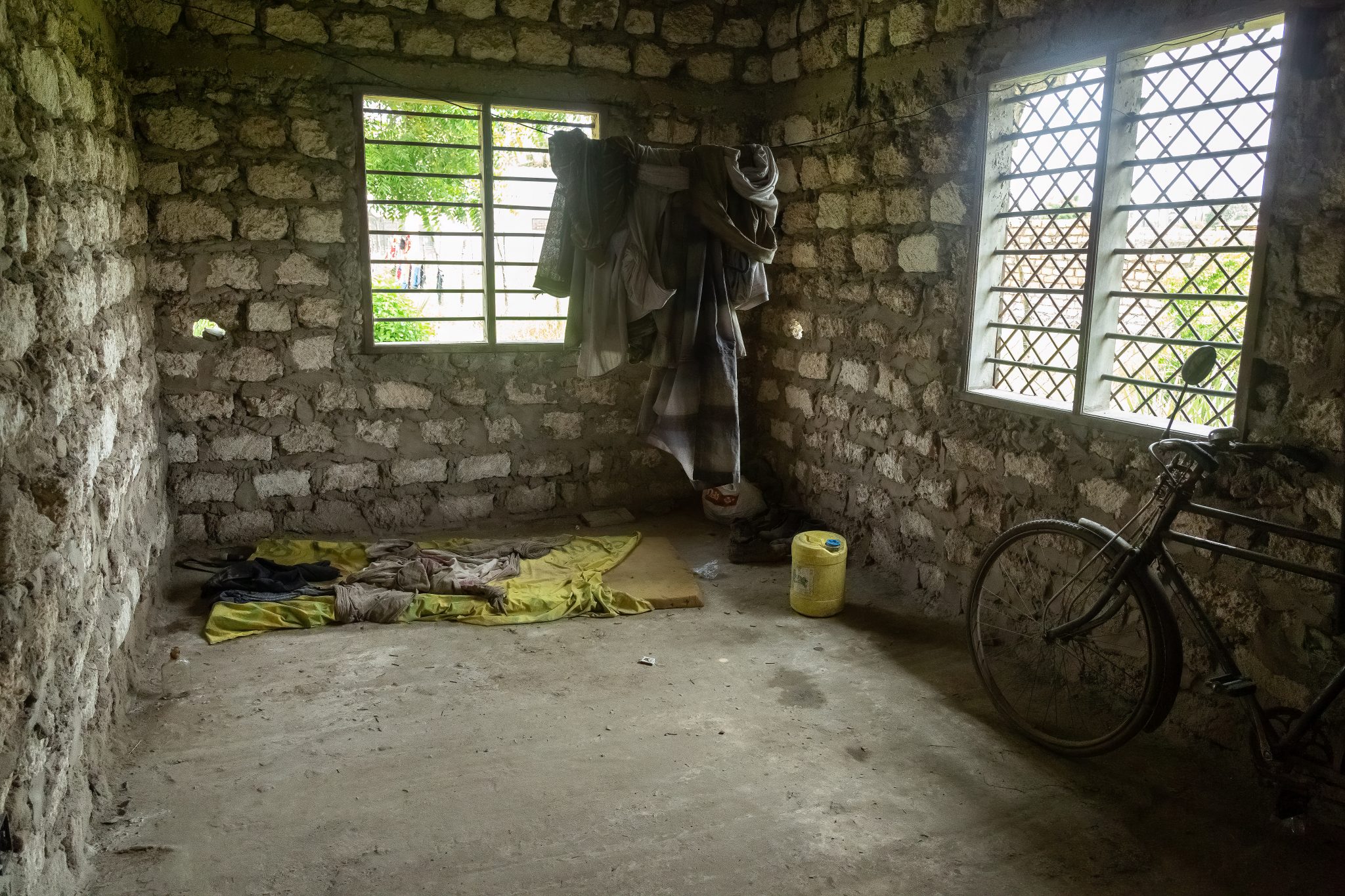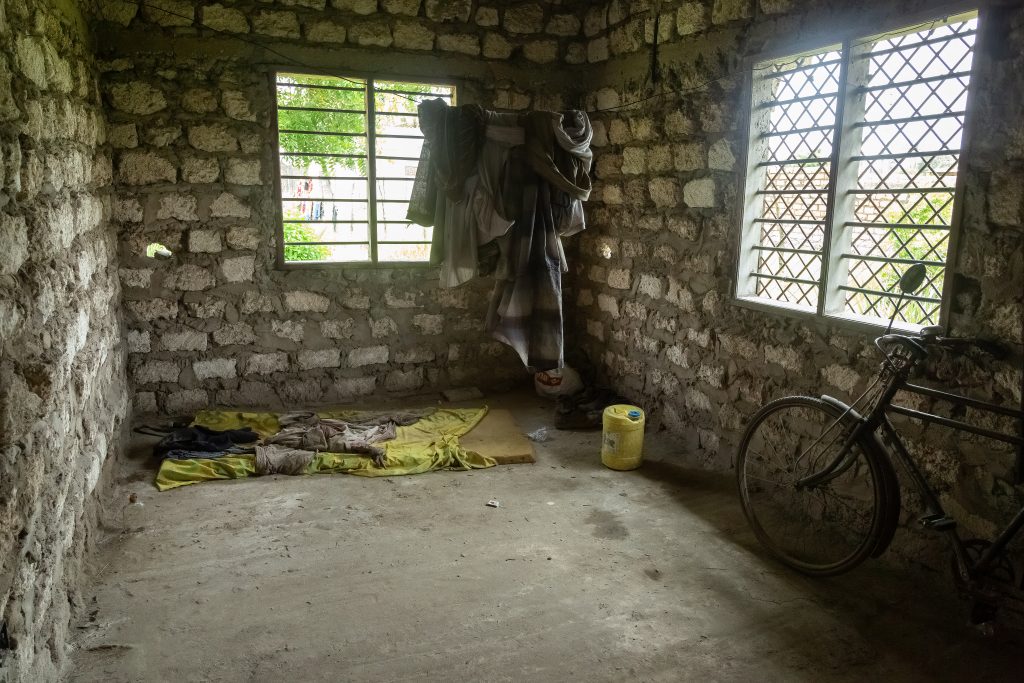 People were going about their daily lives just as anyone else would in any other part of the world. They would be walking to church or the mosque and stop and talk to us for a while before continuing on. There was a mix of Christians and Muslims in this village and preaching of both religions could be heard all day playing through the loudspeakers.
The Drive Back to Mombasa
As the sun was setting and it was getting dark, we decided to head back to my hotel. Paul kept expressing his gratitude during the drive back to Mombasa because he didn't know when he would be able to make it back. I expressed to him how appreciative I was that he opened up his home and family to me and I was very grateful to meet someone from the Kamba tribe. As we arrived at the hotel, we said our goodbyes and exchanged information. I was very grateful to have met Paul and my decision to come to Mombasa. This is an example of how little to no planning can lead to a wonderful experience and memories to last a lifetime.
Below are pictures and a video from around Paul's sister's house and village.
Click the link to see my favorite photographs from Kenya.
Kenya Portfolio